Move your business, a step ahead with Fimosys; addressing your corporate End to End HR management services comprising Payroll Processing services, Staffing, Compliance, HRMS, Recruitment Solutions and Startup Solutions.
The complexity of today's businesses are becoming more dependent on the human resource which increases the risk and cost of HR which goes beyond the companies reach and this extends to every aspect of the business. Organizations outsource HR management services to Fimosys, not only to manage the End to End HR management processes, but also to enhance business operational strength. This ensures compliance with industry and government regulations.
We achieved great milestones with the associate desirable record having quite a thousand clients all of them are enjoying the expertise and advantages of services of our company that stratified as Delhi & NCR most effective ESI, PF, factory act, Payroll Processing and payroll advisor from the last decade.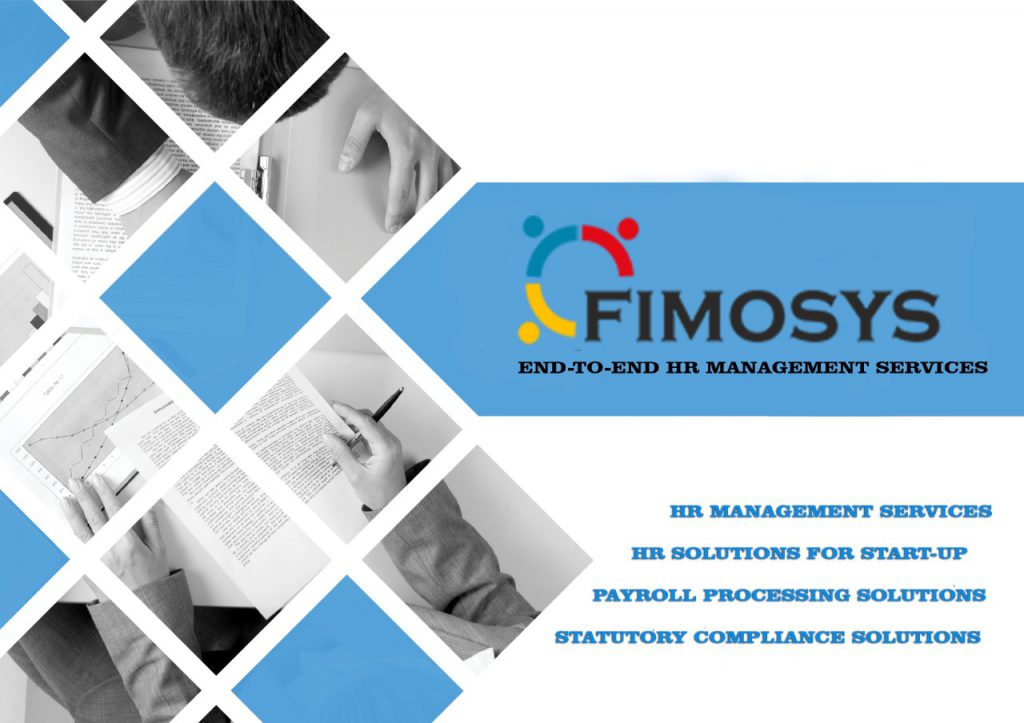 FimoSys Offers: End-to-End HR Management Services and Payroll Processing Services
Fimosys – End to End HR management services is one in all the leading service providers of payroll management in India with a record of over a thousand happy clients in Delhi, Gurgaon and all over India too.
We provide completely different End-to-End HR Management Services with the intent of serving to Startups, SMEs and huge organizations to line up best practices in HR management in India.
Services Offered by FimoSys:
End to End HR Management Services
Analyze the Client requirements
Familiarize with reporting relationships
Strategize on necessary actions to be taken
Identify like-skilled candidates
Engage in understanding the candidate's interest
Candidates screened through interviews/tests
Report candidates' profiles, their strengths, and weaknesses
Personal meetings between the client and candidate
Negotiate the final offer and review with the client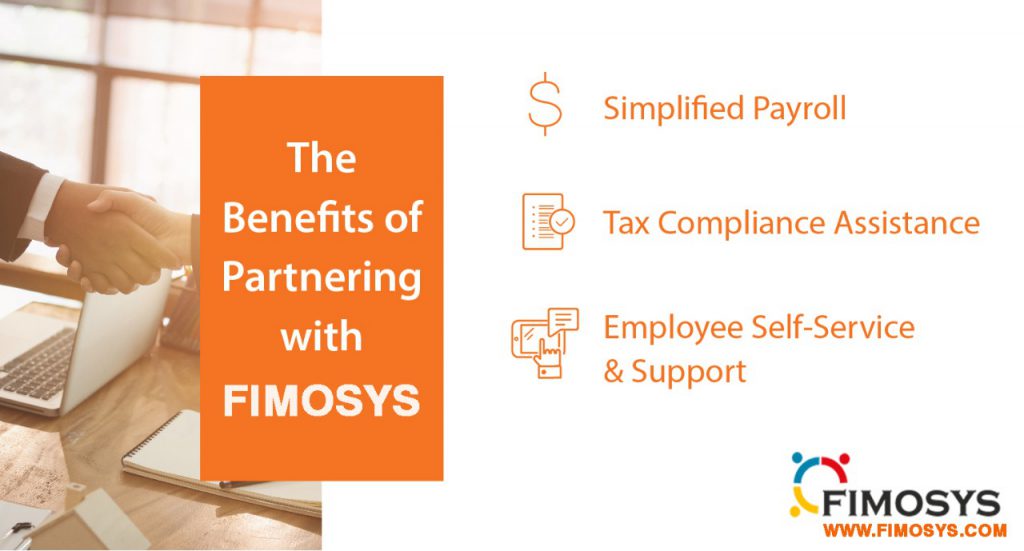 Payroll management and Payroll Processing Services
Customized & Fully Automated Payroll Processing
Employee Self-service Portal-Pay slips, Tax slips, Reimbursements & Investment Proof
Investment proof verification
Quarterly and annual income tax return processing and filing
Reports, MIS & Journal Vouchers
Compliance support for payroll related-PF, ESI, PT, LWF
Statutory Compliance Services
Compliance Audit-Current Status, Gap Analysis & Proposed Solution
End to End Compliance Management-includes responsibility on closures
Registrations, Renewals, Record Maintenance
Digital form of Register Maintenance
Assistance in Inspection Handling
Liasoning with Authorities
Release of Updates on a timely basis
Handling Remittances & Form Submissions
Staffing Solutions Services
Integrated HRMS platform
End to End Personnel HR Management
Employee Benefits Management-PF, ESIC
Contract Labor Regulation & Abolition Act (CLRA) related compliance management
Time, Attendance & Leave Management
Employee Self Service Portal-Pay slips, Tax slips, Reimbursements, Investment Proof submission
Why opt for Fimosys End to End HR management services?
Experience and Expertise: – With over a decade of expertise within the field, we've become one in all the most effective and most trustworthy payroll outsourcing firms in India. We have an advanced infrastructure and system to produce the most effective and straightforward solutions.
Professional Team: – We have the most effective professionals in our team to produce continuous and professional solution concerning the assorted desires of the business. There are over 40+ knowledgeable and skilled professionals in our team to produce the most effective services.
Infrastructure: – FimoSys End to End HR Management Services has its own office space in Sector 40, Gurgaon with the latest HR management software, Payroll Management software and technologies with absolutely computerize system.
Customer Care: – Fimosys provides 24*7 dedicated customer support services for the employee HRMS Portal.
So, if you're looking forward to the most effective payroll processing or End to End HR management firms in Delhi, Gurgaon or other NCR areas and India, Fimosys is that the good solution relating to your seek for the solution of the all HR management activities.
To know more about our End to End HR solutions kindly contact us.