Fimosys staffing compliance management helps businesses to handle the entire suite of recruitment related issues. Compliance that is related to contractors, vendors, temp staffing who are part of the non-core activities. Fimosys has a clientele in diverse business groups and companies, expertly managing the staffing compliance from hire to retire.
From recruiting to retirement, HR leaders handle a range of compliance problems associated with employees.  Whether you are new to HR Management or experienced to employee compliance management or associate degree practiced skilled, it is vital to remain informed action at the federal level.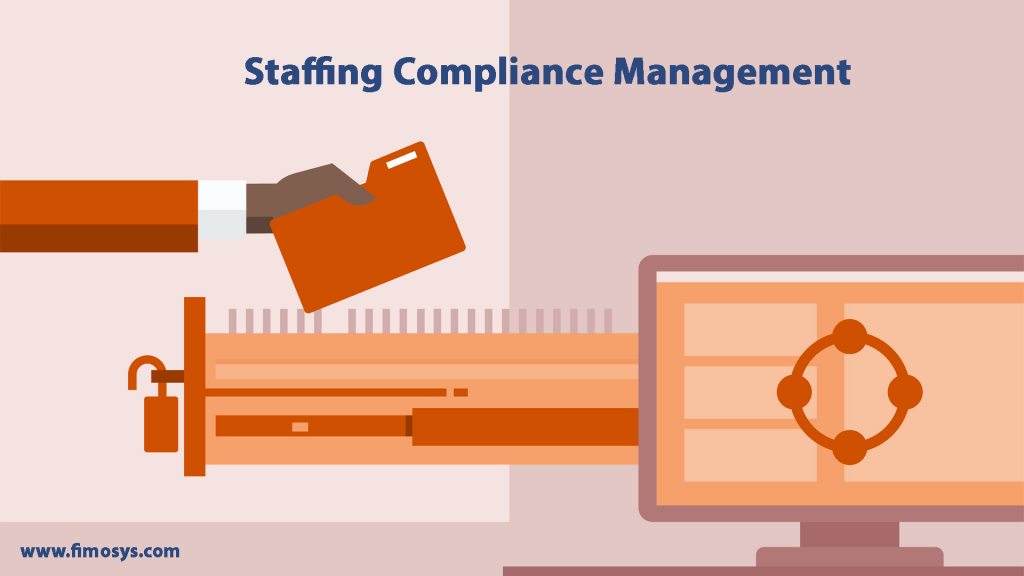 With millions of labour law compliance's needed of Indian corporations, organizations will pay a big quantity of your time making certain that they're compliant with of these provisions, with no guarantee of full compliance.
As one of the most important players within the Compliance Management and  Labour & Industrial Compliance Management, Fimosys has built a name of maintaining a 100 percent statutory and staffing compliance record with regards to each its workers and its clients. Our robust specialize in Staffing Compliance Management, Workforce & Statutory Compliance management and HR management has caused Fimosys to develop an extremely refined infrastructure designed to manage massive scale and various necessities of our clients across India. This infrastructure consists of a sizable team of legal and labour law consultants, who possess the relevant academic and practical information to deal with every aspect of Indian labour law.
Fimosys Staffing Compliance Management Highlights:
1. Employee Miss classification
2. Updating with New Compliance Regulations
3. Geographic Expansion
4. Hiring New talent
5. Health, Safety, and Insurance compliance related
6. Compliance related to PF, ESI, PT
Looking for Payroll Compliance Auditor