Fimosys, a third party payroll provider is one of the preferred partners for staffing solutions services, offering Contract Labour and temporary staff for assignments. Our staffing services enable clients to concentrate and boost efficiencies on core business activities, thereby supporting the growth and expansion of client businesses.
Organizations should focus on their core business; the easiest way of achieving this is to outsource the non-core functions. And when organizations grow, hiring and training of new staff takes time and money and creates risks. These risks can be mitigated with temporary or contractual staffing solutions from Fimosys, in turn increasing management bandwidth for core activities.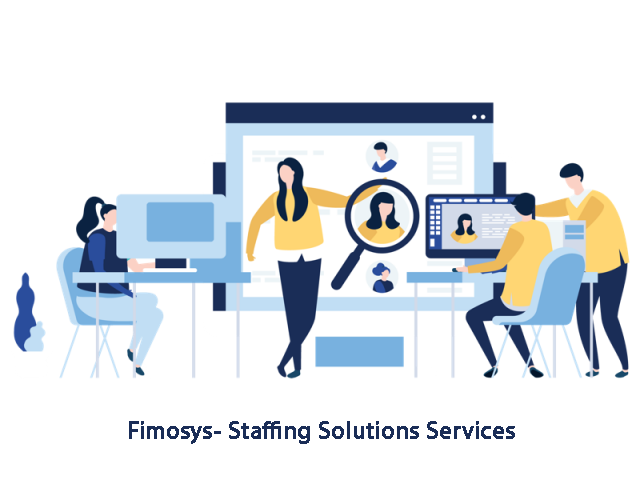 Client organizations have benefited immensely by leveraging Fimosys's expertise and utilizing our Staffing solutions service. Fimosys fulfills the client's immediate workforce needs at a fraction of the cost. Doing things the right way and never compromising on our ethics and values, we have become a reliable source in providing talent on-demand.
Staffing Solutions Service Highlights
Integrated HRMS platform
End to End Personnel HR Management
Employee Benefits Management-PF, ESIC
Contract Labor Regulation & Abolition Act (CLRA) related compliance management
Time, Attendance & Leave Management
Employee Self Service Portal-Pay slips, Tax slips, Reimbursements, Investment Proof submission
Advantages of Staffing Solutions Service
No hassles of hiring or exit as the associates will be on Fimosys's roles
Flexibility to choose the right candidate for the right profile
Affordable Cost With Maximum Benefits
Not only Staffing solutions we are also providing Payroll Management & Payroll Processing Solutions.