Fimosys a employee payroll processing company. We strongly understands and assesses so that we fulfills the client requirements in terms of HR needs to achieve the client business goals. A payroll process managed in-house and with the help of an payroll auditor, has a distinct disadvantage. However, have a partner like Fimosys for your HR organization and help us to resolve all the payroll processing related issues. Fimosys is an expert in employee payroll management and processing. In other words we are delivering the experience of risk-free, compliant and cost-efficient services.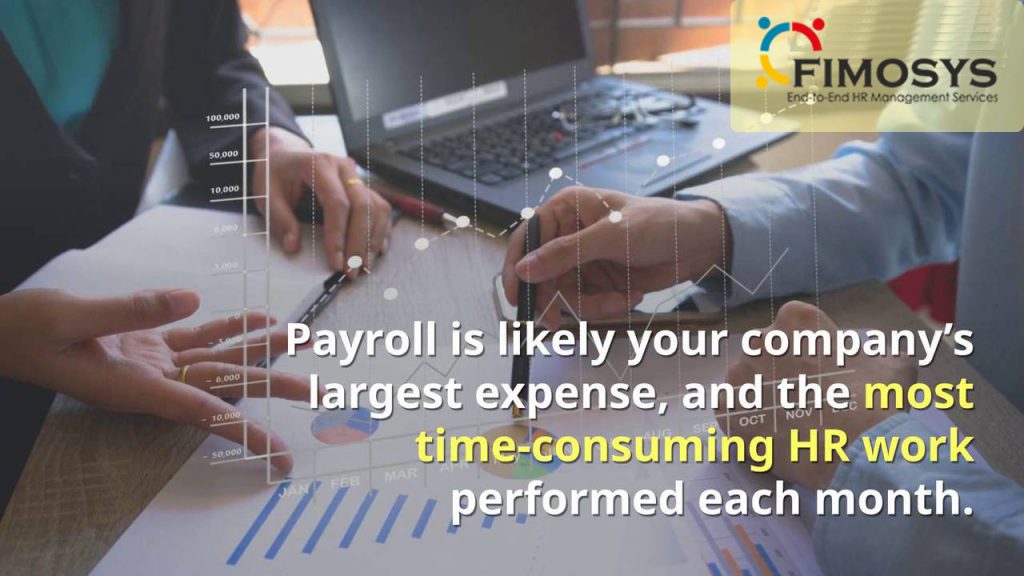 Employee Payroll Management System  and Processing Service Highlights
Customized and Fully Automated Payroll Processing.

Employee Self-service Portal to get Pay slips, Tax slips, Reimbursements and Investment Proof.

Investment proof verification.

Quarterly and annual income tax return processing and filing.

In addition to Journal Vouchers, MIS reporting and other Reports are also available. 

Compliance support for payroll related like PF, ESI, PT and LWF.
Similarly, Advantages of our Employee Payroll Management System
Robust Payroll Software which supports complex pay structures.
Flexibility to accommodate multiple salary revisions.
Supports most bank up loadable formats.
Form 16/12BA with digital signature.
Yearly payroll calendar and after that proactive planning for the year.
Multi – Level process checks to mitigate errors.
Most importantly Data security and confidentiality.